We all have heard about Salesforce and it is getting popularity day by day. But, many people are still not aware of it. This post is very important for those people who have never come across the power of Salesforce. Let us understand how Salesforce can bring transformation in our business.
What is Salesforce?
Salesforce, an integrated CRM and cloud computing platform, which allows you to stay ahead of you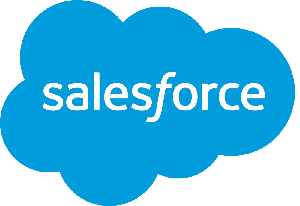 r competitors by using is enhanced features. It is become immensely beneficial for most of the online businesses as it has reduced a lot of hard work and has saved a huge slot of time.
Nowadays, there are lots of Salesforce consulting companies in market which can help you boost your business within a short time span. These Salesforce consulting services are usually offered by IT companies who have highly qualified, certified and experienced professionals. Despite of size and type of your enterprise, they can assist you meet your business goals faster.
What is Cloud Computing?
Cloud Computing is the technology wherein we use a network of remote servers hosted on the Internet for storing, managing, and processing data, instead of using a personal computer or a local server. In simple words we can say, Cloud Computing is an efficient, economical and eco-friendly way to do business. Besides slashing the mounting overheads, it also helps in reducing the IT carbon emissions on your system.
How do Salesforce consulting companies help businesses?
Salesforce consulting companies helps your company by guiding you the best practices in the industry. They can be very useful in application development and its successful implementation. Salesforce Consultants can help new businesses to get hold in markets. They can be resourceful to existing companies and can assist them to struggle with their rivals and succeed in their business goals.
Utilities that can be enjoyed by businesses after having Salesforce consulting include:
More integrated business: Salesforce Consulting ensures business houses will use the software efficiently and can produce more leads.
Improved learning: Salesforce consulting improves the learning curve of users and let them control software by integrating entire business activities from emailing to advertising.
Proper investment: Salesforce Consulting confirms enhanced ROI by making optimum utilization of resources. It also ascertains that companies spend their funds in the right direction.
Extra Benefits: Companies using Salesforce as CRM strategy witnesses the real difference.
Use of appropriate techniques and approaches: Salesforce Consulting acting as a powerful asset helps in selection of appropriate technology for development and approach for marketing.